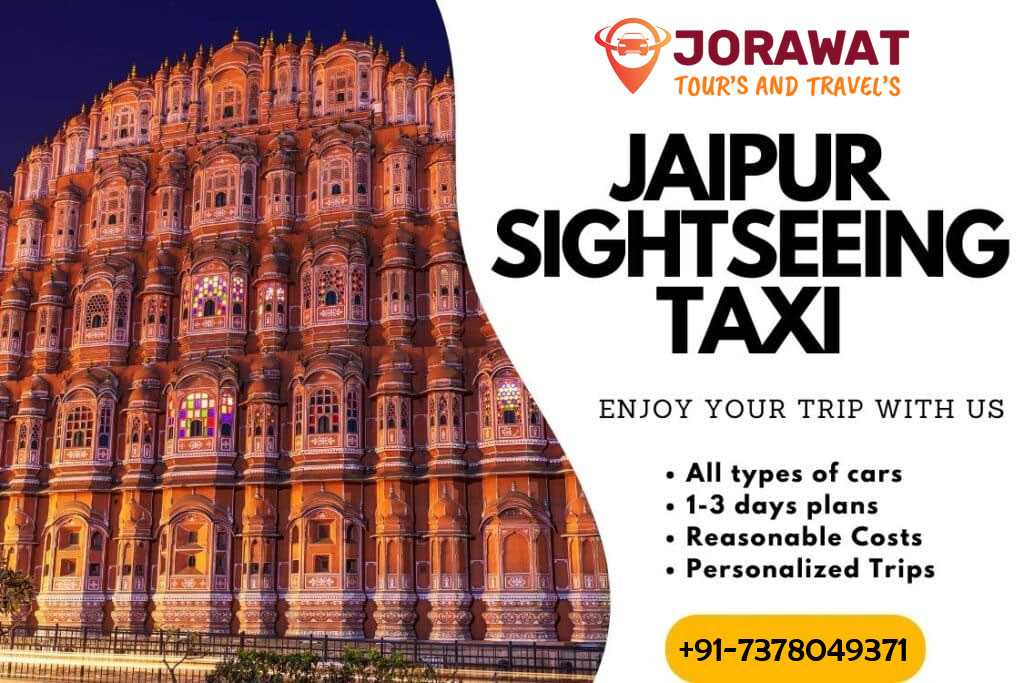 Book your Jaipur Sightseeing Taxi with Jorawat Tour Travels Fill the enquiry form for bookings or talk to our executives. Customize your Jaipur sightseeing Tour package you can anytime contact us-
Jaipur local Sightseeing by Jorawat Tour Travels
Jaipur, the city aboding the royal history of Rajputana's and still holding to the charisma of culture and tradition is one of the most visited cities of India. A local sightseeing tour of Jaipur would let you dive into the magnificent Indian history and art. Visit the famous forts and palaces of Jaipur including Hawa Mahal, Royal Gaitore, City Palace, Jantar Mantar, Amber Fort, Man Sagar Lake, Jal Mahal etc.
Top Sightseeing Places to Visit with Jaipur City Tour Packages
1. Hawa Mahal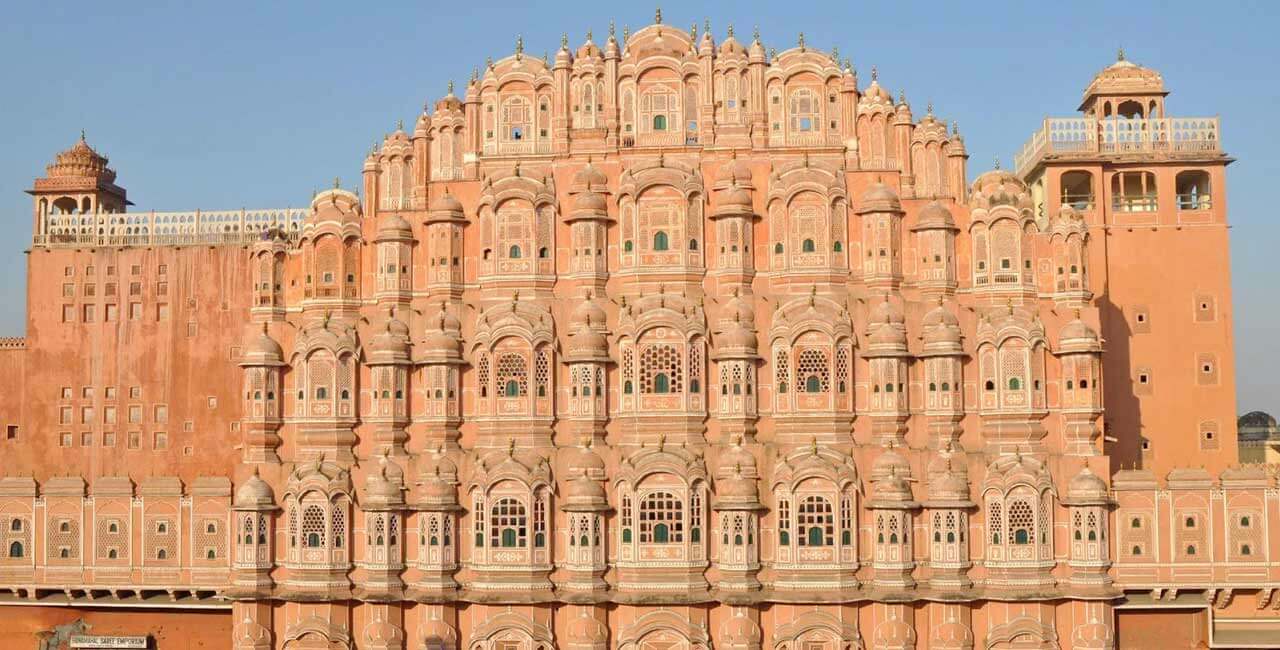 Built in 1799 by the Maharaja Sawai Pratap Singh, Hawa Mahal is one the most important sightseeing places in Jaipur. This building with five storeys is also called as the Palace of Winds, owing to the 953 windows. Its exquisitely carved windows or Jharokhas were built for the royal Rajput women to witness the lives in the city, outside the palace and to be a part of royal processions and important events. Hawa Mahal also has museum with a rich collection.
2. Jaipur City Palace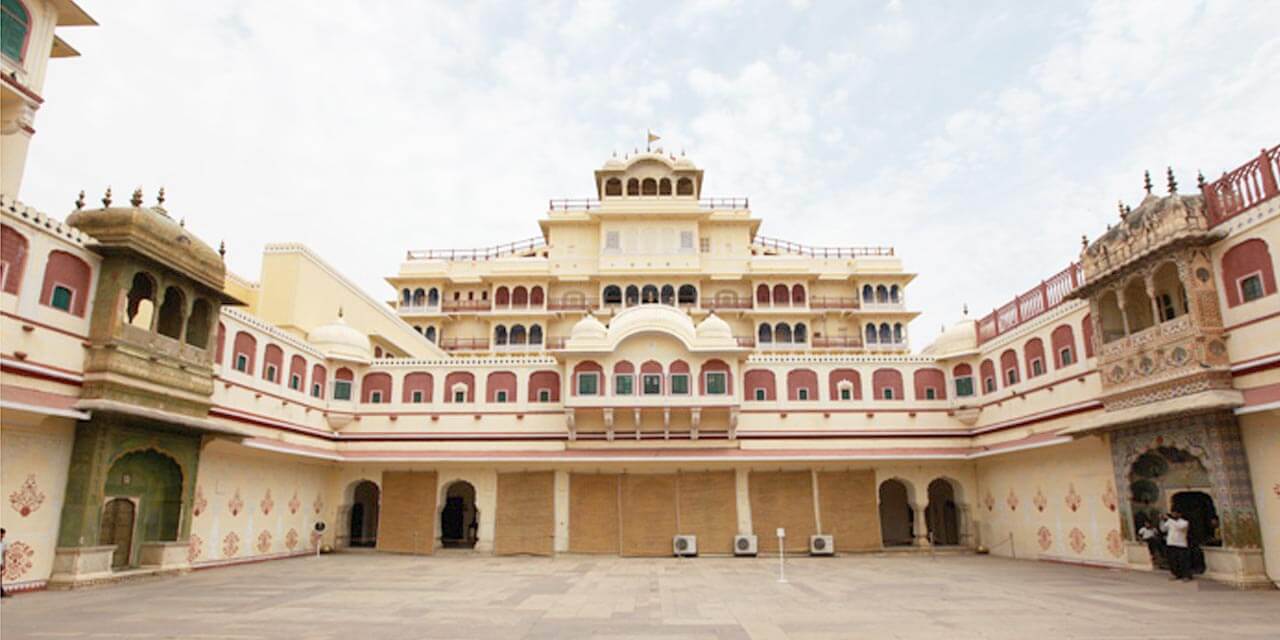 No Jaipur local sightseeing tour is complete without a visit to City Palace. Located in the center of the city, this huge complex covers almost 1/7th of the entire city. It has been built in a combination of Mughal and Rajasthani style of architecture.
Constructed by Sawai Jai Singh II, City Palace houses many magnificent buildings, gardens, courtyards and rich museums. Some of these are Maharani Palace, Diwan-I-Khas, Baggi Khana, Chandra Mahal, Mubarak Mahal, etc.
3. Jaigarh Fort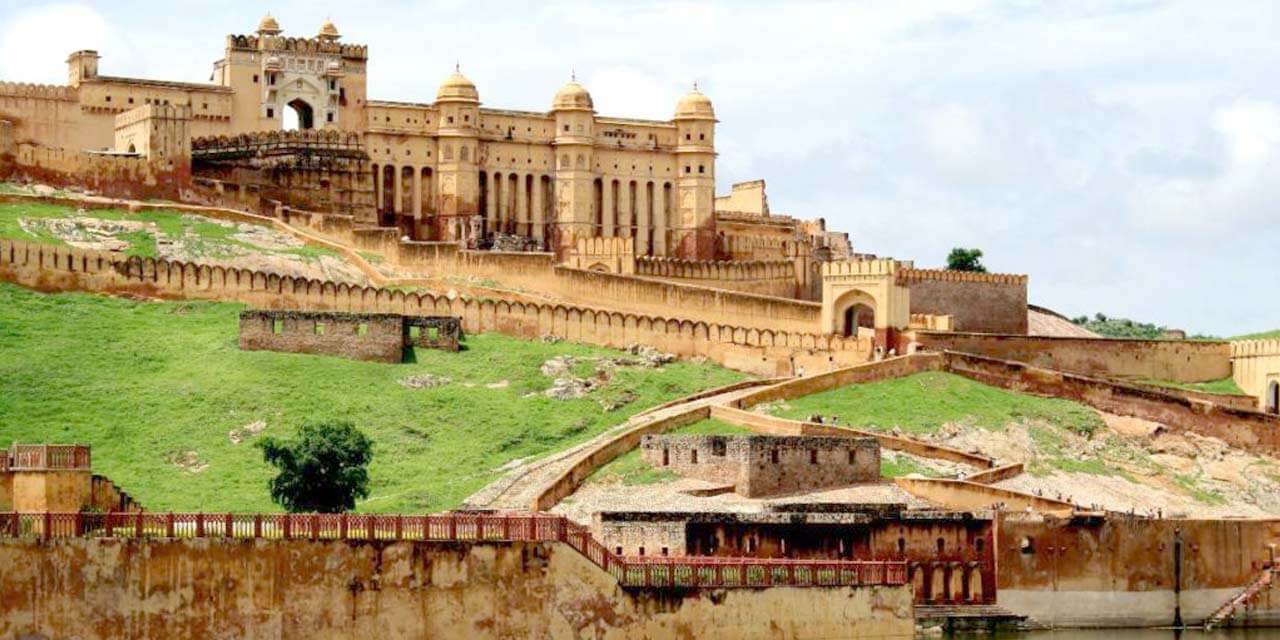 Also known as the Victory fort, Jaigarh Fort is said to be the strongest fort in Jaipur. Located at a height of 500 feet above sea level and over an area of 3 km, this fort was built in 1726 AD by Sawai Jai Singh II. It was used to store the war arms and ammunitions.
Jaivana Cannon, which is considered to be the world's largest cannon on wheels is kept at this fort. The fort complex comprises of many prominent buildings such as Lalit Mandir, Aram Mandir, Laxmi Vilas, Vilas Mandir and adorned with Persian style gardens and lattice windows.
4. Amber Fort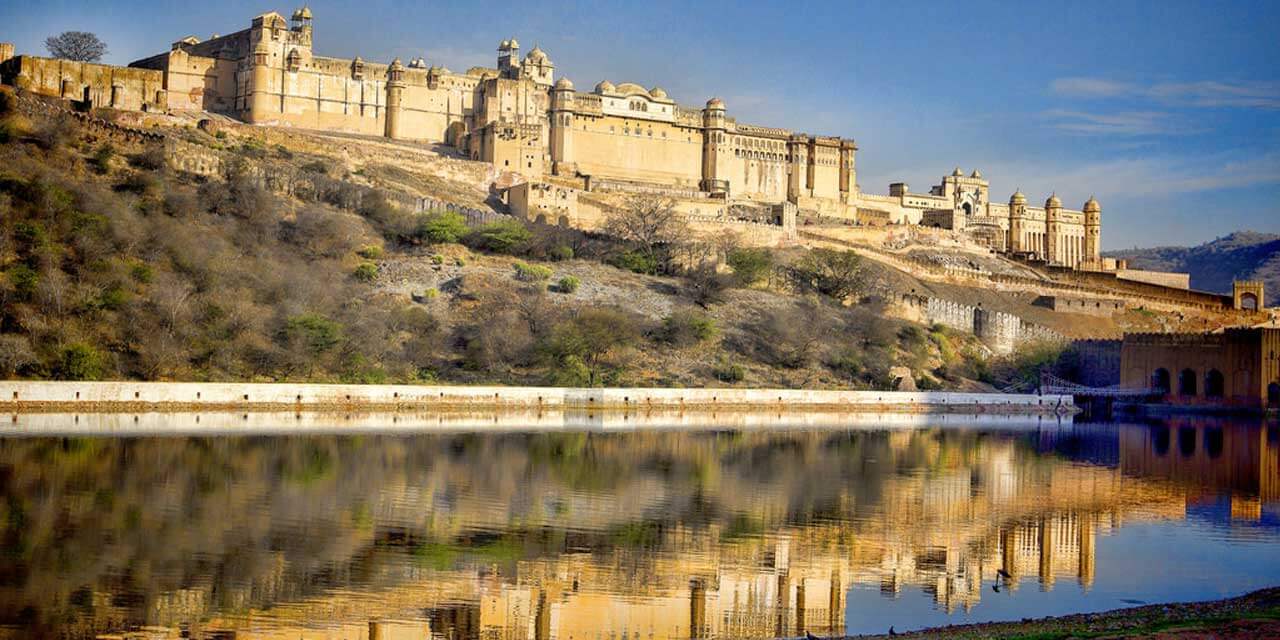 Also known as Amber Palace, it was built in 1592 AD by the Rajput commander of Akbar's army- Raja Man Singh. However, later the palace was expanded by the Raja Jai Singh I. This palace is located on the hills, hence one can reach here via a jeep or elephant ride.
This is one of the most sought tourist place with our Jaipur local sightseeing tours. This palace has four courtyards in its vicinity. These courtyards houses many buildings such as Palace of Man Singh I, Diwan-I-Aam, Tripolia gate, Lion Gate, Sheesh Mahal, Sukh Mahal, etc.
5. Jal Mahal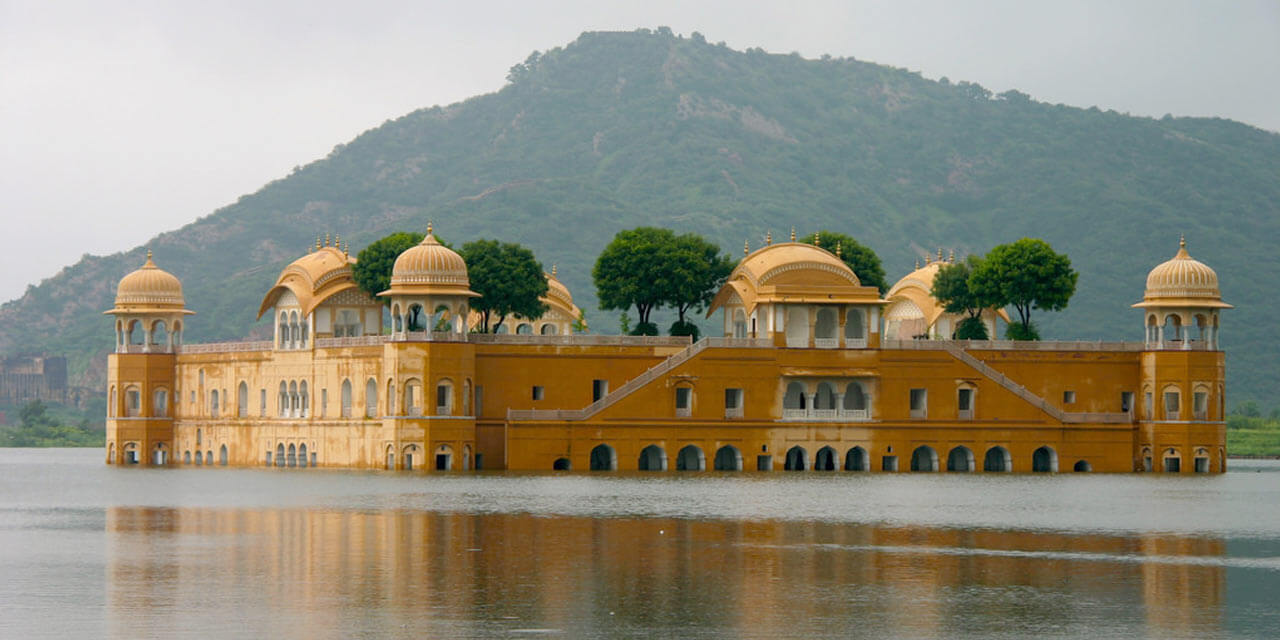 Another striking attraction of Jaipur is Jal Mahal. As the name suggest, the palace is located in the middle of a lake. This five storeyed palace, with only the top floor above water, this palace is an example of architectural and technological achievement of the royals. One can reach this palace though boats that can be boarded at the banks of Man Sagar Lake.
6. Jantar Mantar (Observatory), Jaipur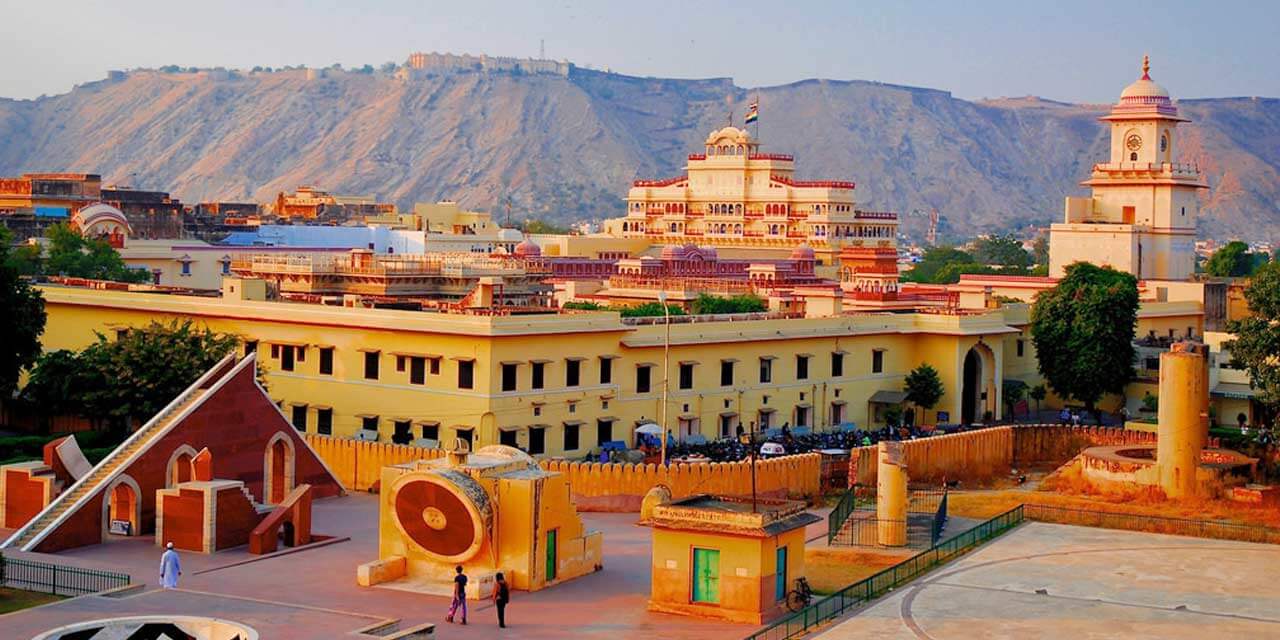 It was built in 18th century by Maharaja Sawai Jai Singh II for studying the constellations and stars movements. The massive sundial, named as Samrat Yantra, at the observatory still gives the accurate time.
It has been listed as the UNESCO world heritage site and is being considered as the largest observatory in the world. Other prominent structures at the Jantar Mantar are Hindu Chhatri, the Jai Prakash Yantra and many more.
7. Nahargarh Fort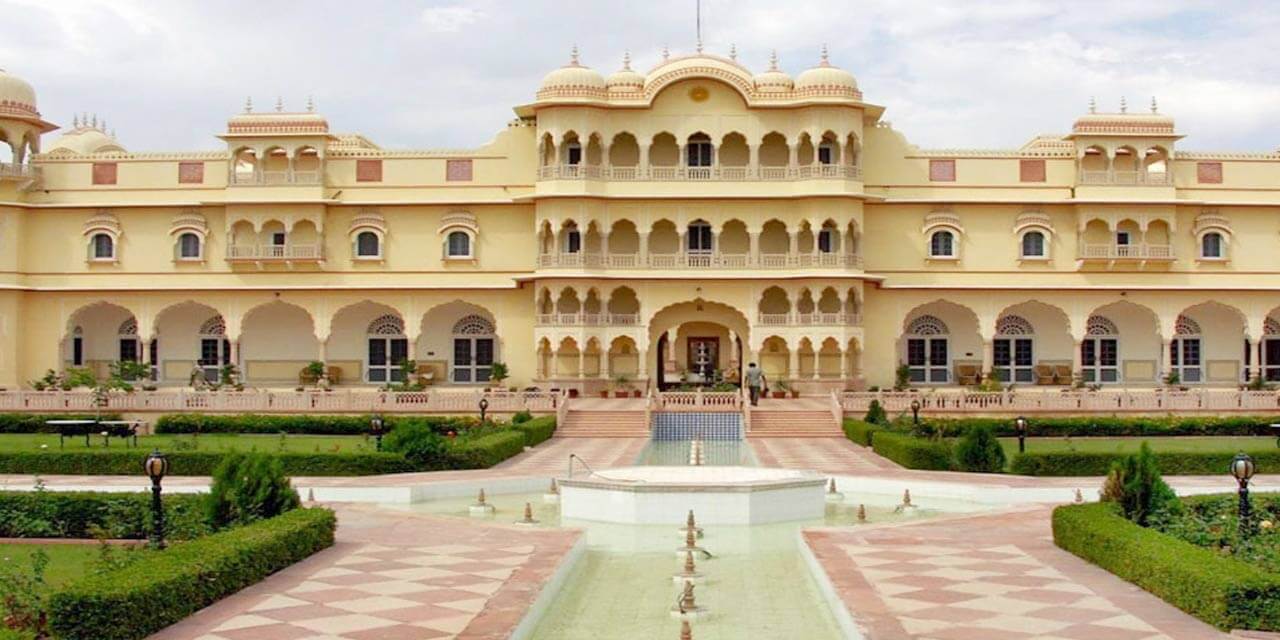 The defense ring of the Jaipur city is incomplete without the Nahargarh Fort, other being the Amer Fort and Jaigarh Fort. Located on the Aravalli Hills, this fort was built in 1734 by Maharaja Sawai Jai Singh II. Presenting a striking view of the Jaipur city, this fort is a must visit.
It houses many beautiful buildings such as Madhavendra Bhawan, Diwan-I-Aam and a temple dedicated to the Rathore prince-Nahar Singh Bhomia. This fort is not to be missed with local sightseeing of Jaipur city.
The city of Jaipur presents not only the above listed sightseeing places but many more attractions which are worth exploring. If interested, you can try to visit places like Museum of Legacies, Kanak Vrindavan, Chhatris' of Gaitore, Government Central (Albert Hall) Museum, Monkey Temple/ Galtaji Temple, Amrapali Museum, Sisodia Rani Bagh, Govind Devji Temple, Jagat Shiromani Temple, Birla mandir and Jaipur Zoo.
Highlights of Jaipur Sightseeing tour
• Explore the unrealistic beauty of Forts of Jaipur including Amber Fort, Nahargarh Fort and Jaigarh Fort.
• Indulge into the photography sessions to capture the mesmerising beauty of Hawa Mahal.
• Go for a heritage walk in the pink city of Jaipur and traverse through the royal and traditional-styled market.
• Quench your thirst for reminiscing the glory of Indian History at Albert Hall Museum and Jantar Mantar, Jaipur.
You can book from our packages like-
• Jaipur sightseeing by taxi
• Jaipur city tour by taxi
• Jaipur night tour by taxi (Amer Fort light sound show or Chokhi Dhani)
• Same-day excursions from Jaipur to Khatu Shyamji/Salasar Balaji, Ajmer/Pushkar, Abhaneri/Bhangarh etc.
• Or you can even Customize your Jaipur Tour package.