Top 10 Destinations for the First-Time Traveler to India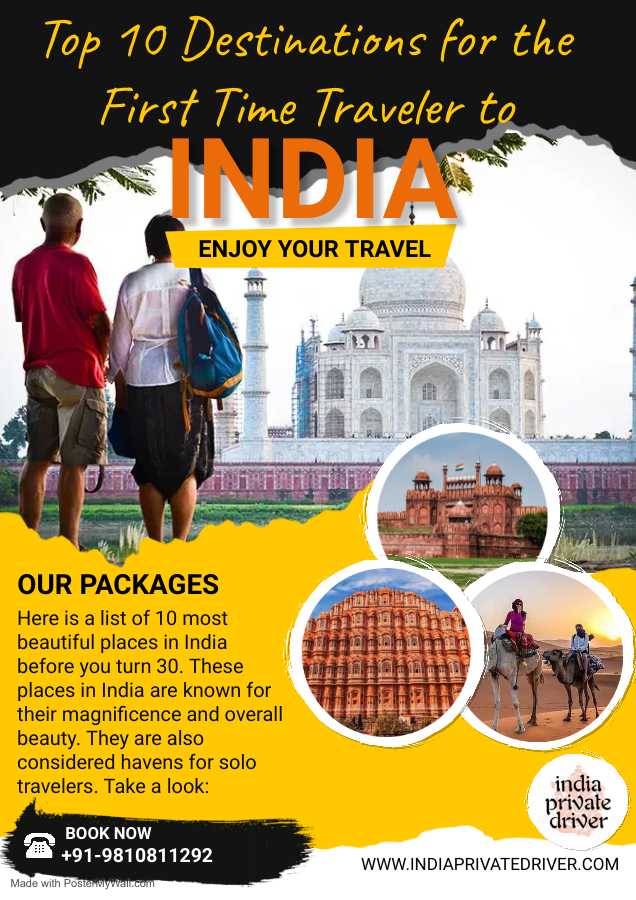 Incredible tourist destinations in India are a must-see and traveling there may be a wonderfully moving experience. India will astound you in every manner, from scorching deserts to snow-covered slopes. So, if this is your first time visiting and you're not sure where to begin, keep reading. Here is a list of the most stunning locations in India that you must see.
Why do you still wait? It's time to gather your belongings and embark on a trip so you can cross off a few places on your bucket list. Now is the time to embark on a journey of self-discovery and visit these top tourist destinations in India.
10 best places to visit in India
Here is a list of 10 most beautiful places in India. These places in India are known for their magnificence and overall beauty. They are also considered havens for solo travelers. Take a look:
Delhi
Agra
Jaipur
Kolkata
Mumbai
Goa
Kerala
Varanasi
Khajuraho
Srinagar
Delhi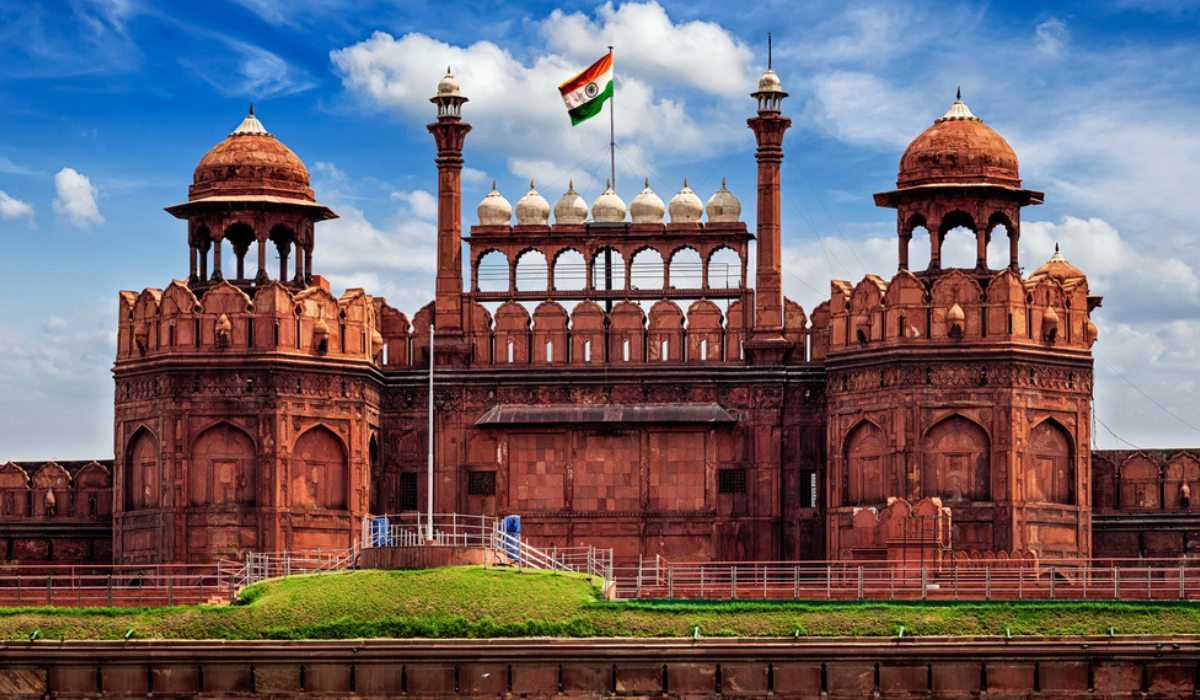 The old culture of the Mughal Sultanates coexists in Delhi in an exhilarating way with modern urbanization. You'll be fascinated by the gorgeous structures, vast gardens, and delectable food.
The city has a lot to offer, whether you enjoy adventure or history and culture. However, where should you go in Delhi to make the most of your trip?
Let's go through the best 10 destinations in Delhi, whether you're travelling solo or with friends and family.
Best Places to Visit in Delhi: Qutb Minar, India Gate, Lodhi Garden, Red Fort, Hauz Khas, Humayun's Tomb, Lotus Temple, Tughlaqabad Fort, Safdarjung's Tomb, Agrasen Ki Baoli
Best time to visit: October to March
Suggested Tour: Delhi Sightseeing Tour
Agra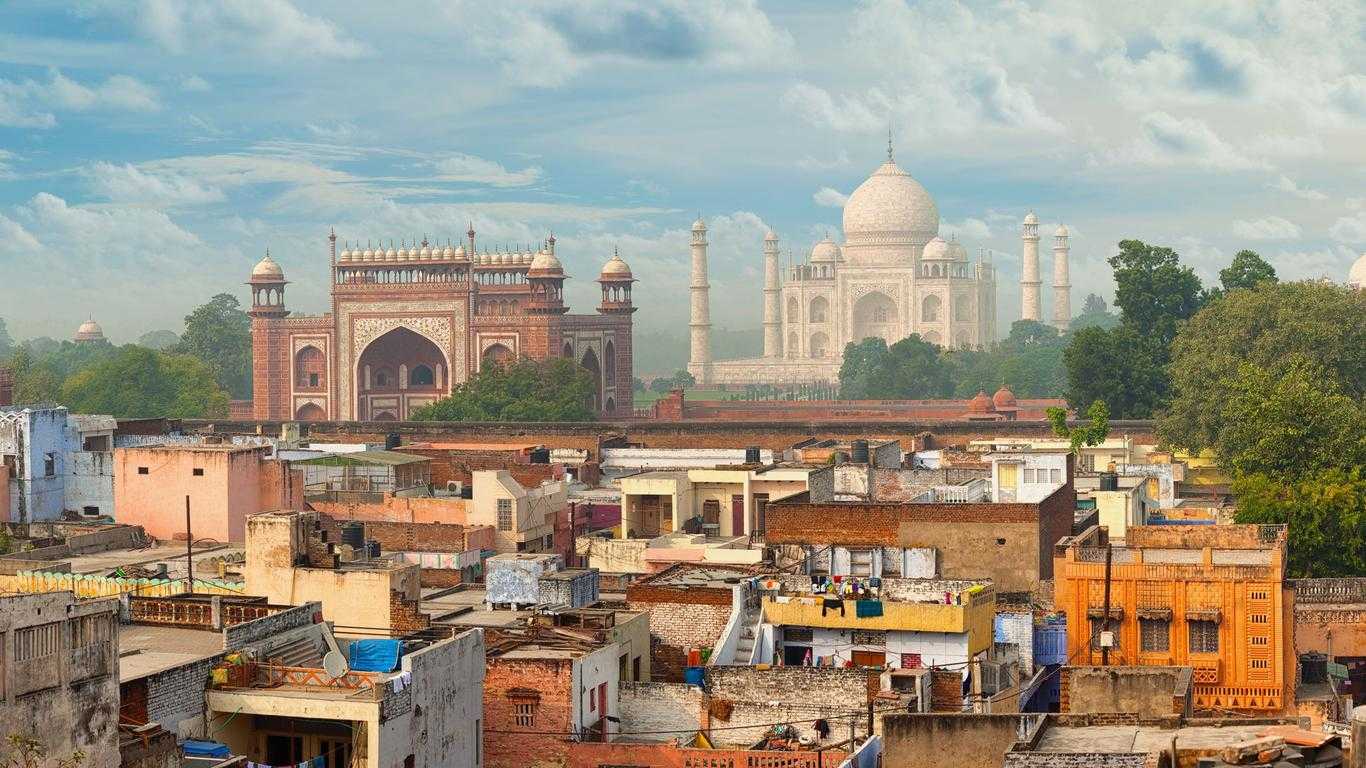 We immediately think of the Taj Mahal once we hear the term Agra. The city is much more than just this one stunning feature, though. Agra is located 210 kilometers from New Delhi on the Yamuna River's bank. The location is 170 m above sea level and covers an area of 121 km 2. In addition to the Taj Mahal, the city is home to a large number of other monuments, cemeteries, parks, and bazaars. Any type of holiday, whether a solitary trip, a honeymoon with friends, or a family excursion, can be taken in Agra.
The majority of the monuments, mausoleums, and buildings are influenced by regional architectural styles as well as Mughal and Persian influences.
Best Places to Visit in Agra: Taj Mahal, Agra Fort, Fatehpur Sikri, Itmad-ud-Daulah's Tom, Akbar's Tomb, Moti Masjid, Traditional Bazaars, Mehtab Bagh
Best time to visit: October to March
Suggested Tour: Taj Mahal Tour from Delhi, Taj Mahal Sunrise Tour,
Jaipur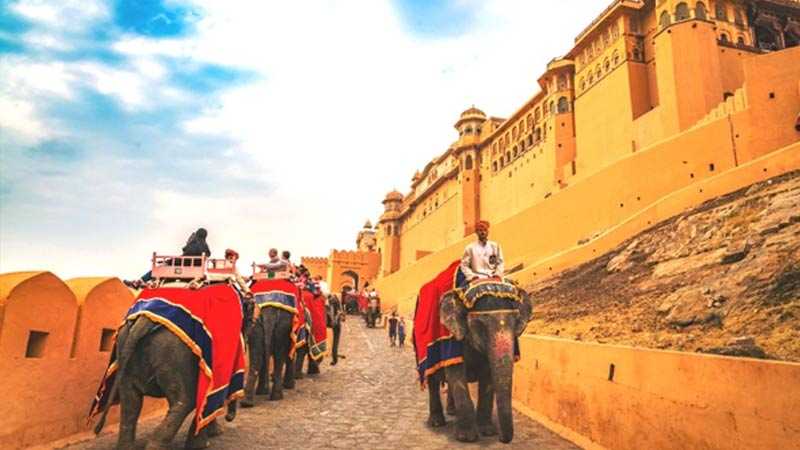 Planned by Vidyadhar Bhattacharya, Jaipur holds the distinction of being the first planned city of India. Renowned globally for its coloured gems, the capital city of Rajasthan combines the allure of its ancient history with all the advantages of a metropolis. The bustling modern city is one of the three corners of the golden triangle Tour that includes Delhi, Agra and Jaipur.
The story goes that in 1876, the Prince of Wales visited India on a tour. Since the colour pink was symbolic of hospitality, Maharaja Ram Singh of Jaipur painted the entire city pink. The pink that colours the city makes for a marvellous spectacle to behold. Jaipur rises up majestically against the backdrop of the forts Nahargarh, Jaigarh and Garh Ganesh Temple.
Best Places to Visit in Jaipur: Nahargarh Fort, Hawa Mahal,Jantar Mantar, Amer Fort, Jal Mahal, Jaigarh Fort, Bhangarh Fort, City Palace, Birla Mandir,
Best time to visit: October to March
Suggested Tour: Jaipur Sightseeing Tour,
Kolkata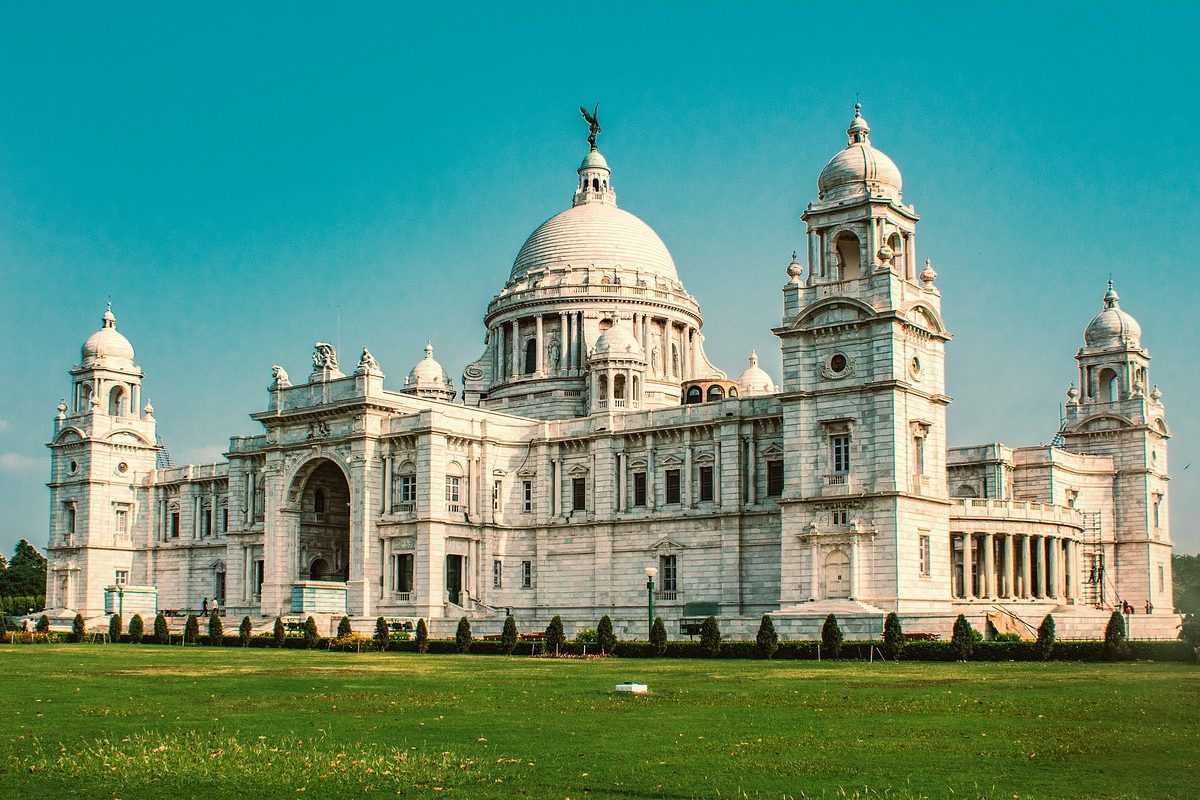 The city of Kolkata is yet another place that has a rich lineage of history, culture, and cuisine. Plus, it has a versatile ability and has managed to keep up with changing times. The easy-going nature of the city, and the manner in which it thrives on culture, art, craftsmanship, and music, is a remarkable thing to watch out for. This makes Kolkata one of the cities in India that you should definitely visit, for the sake of pure joy.
Best Places to Visit in kolkata: Howrah Bridge, Jorasanko Thakurbari, Park Street, Indian Museum, Victoria Memorial, Jaldapara Wildlife Sanctuary, Birla Temple, Calcutta Racecourse, Eden Gardens, Marble Palace Mansion
Best time to visit: Between October to February
Mumbai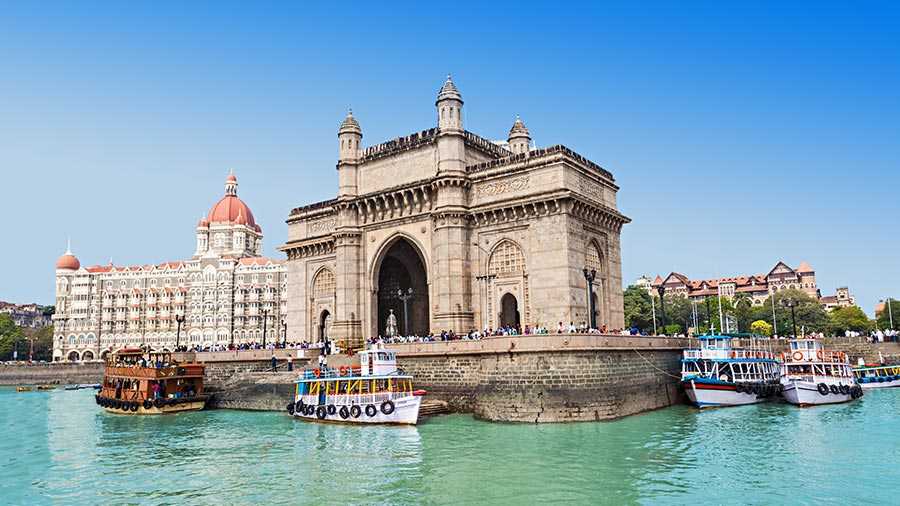 Mumbai is known around the world for never stopping, not even for a little period of relaxation. Numerous books, films, and short series have memorialised Amchi Mumbai's (Our Mumbai's) unbreakable soul. Mumbai, the nation's financial centre, is also the state capital of Maharashtra.
This city has a beautiful coastline that is lined with paved promenades and places where you may sail and cruise. Bollywood, one of the biggest film industries in the world and the Hindi film industry of the nation, is also based in Mumbai. As one strolls around Mumbai's upscale neighbourhoods like Bandra, Colaba, or Pali Hills, one is sure to come across a little bit of stardust.
Best Places to Visit in Mumbai: Gateway of India, Sanjay Gandhi National Park, Chhatrapati-Shivaji Terminus, Dhobi Ghat, Red Carpet Wax Museum, Elephanta Caves, Marine Drive Chowpatty Beach, Ajanta Caves, Bollywood Film City Mumbai
Best time to visit: Between October to February
Goa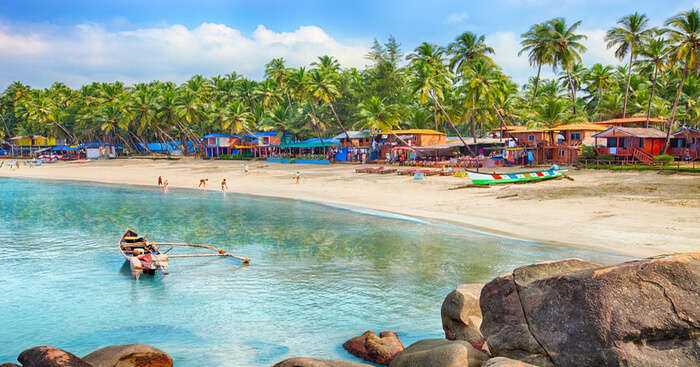 Goa contrasts sharply with the other bustling urban areas of India with its golden sand beaches, tangled palm palms reaching the sky, and laid-back vibe. This seaside haven seems like a vacation inside a holiday, even for a brief visit. Goa's natural beauty and tranquilly will revive you, and its full calendar of events and activities will keep you busy while you're not there.
Colva Beach and Palolem Beach are two well-known coastal hotspots that attract visitors from all over the world to Goa. However, Goa is one of the most popular tourist destinations in India for more reasons than only its beaches. The area is home to distinctive cuisine with Portuguese influences, ancient churches and temples, vivid fauna, and intriguing spice plantations.
Best Places to Visit in Goa: Chapora Fort, Anjuna Beach, Dr Salim Ali Bird Sanctuary, Baga Beach, Deltin Royale Casino, Cabo De Rama Fort, Mobor Beach, Bhagwan Mahaveer Wildlife Sanctuary, Palolem Beach
Best time to visit: Between November to February, June to September
Kerala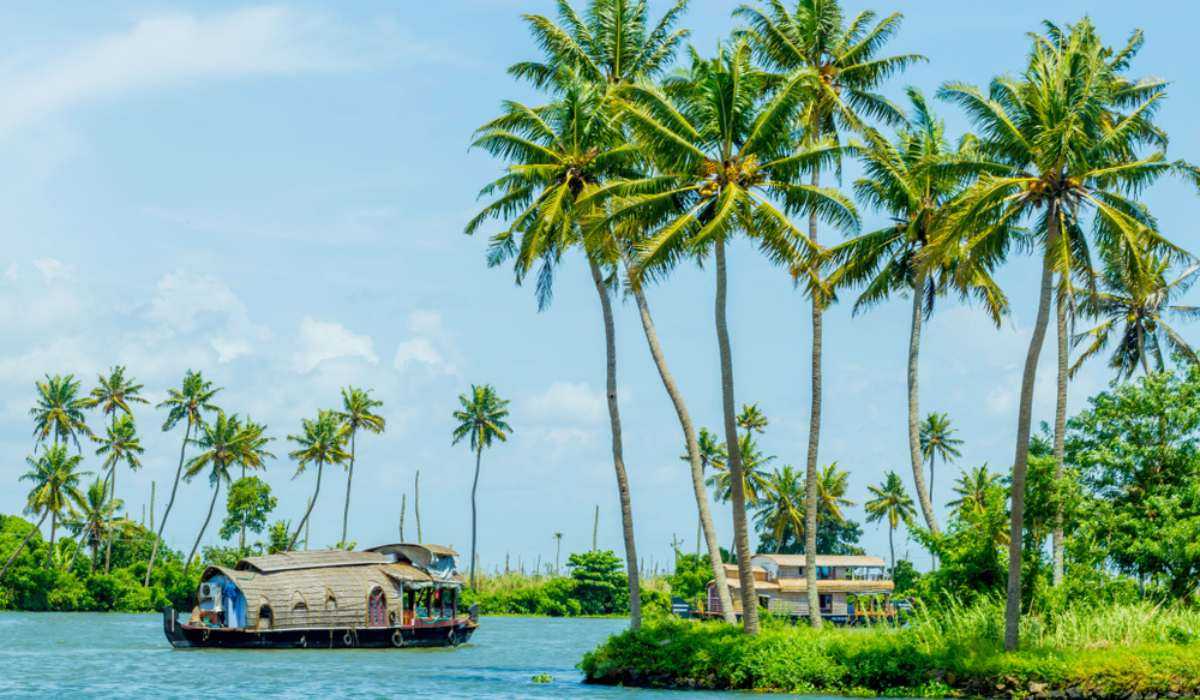 Crafted by the hand of Gods, there are many most beautiful places to visit in Kerala on your holiday. Its nickname, God's Own Country, is well deserved. The entire expanse of Kerala is blessed with beauty, unmissable attractions, and some of the most scenic places to visit. From the lush hill stations on the Western Ghats to scenic shores by the Arabian Sea, from the backwaters to the wildlife sanctuaries, lush tea gardens to roaring waterfalls, soothing Ayurvedic resorts to the bustling festivals, Kerala abounds in beauty and bliss.
Best Places to Visit in Kerala: Alleppey, Munnar, Kumarakom, Kochi, Wayanad, Vagamon, Kovalamm, Thiruvananthapuram, Kozhikode, Thekkady, Varkala
Best time to visit: Between November to February, June to September
Varanasi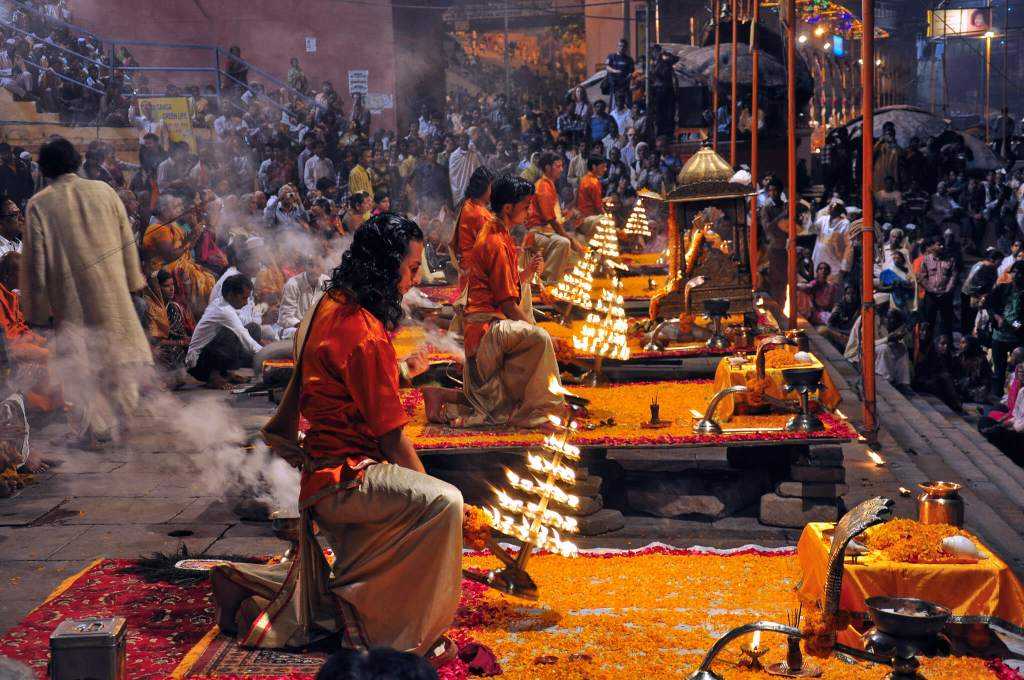 One of the most lovely places to travel to and a spiritual site for the Hindu peoples is Varanasi. Kashi Vishwanath Temple, Panch Ganga Ghat, Dasaswamedha Ghat, Gyan Kupa, Durga Temple, St. Marry Church, Tulsi Manas Temple, Bharat Mata Temple, Sarnath, and other tourist sites are among the city's highlights.
One of the highlights of your vacation will be spending time near the ghat and taking part in the nightly Ganga Aarti.
Best Places to Visit in Goa: Dal Lake, Nigeen Lake, Wular Lake, Shalimar Bagh, Hari Parbat, Tulip Garden, Shankaracharya Temple, Nishat Bagh, Pari Mahal, Dachigam National Park, Hazratbal Mosque,
Best time to visit: April to October
Khajuraho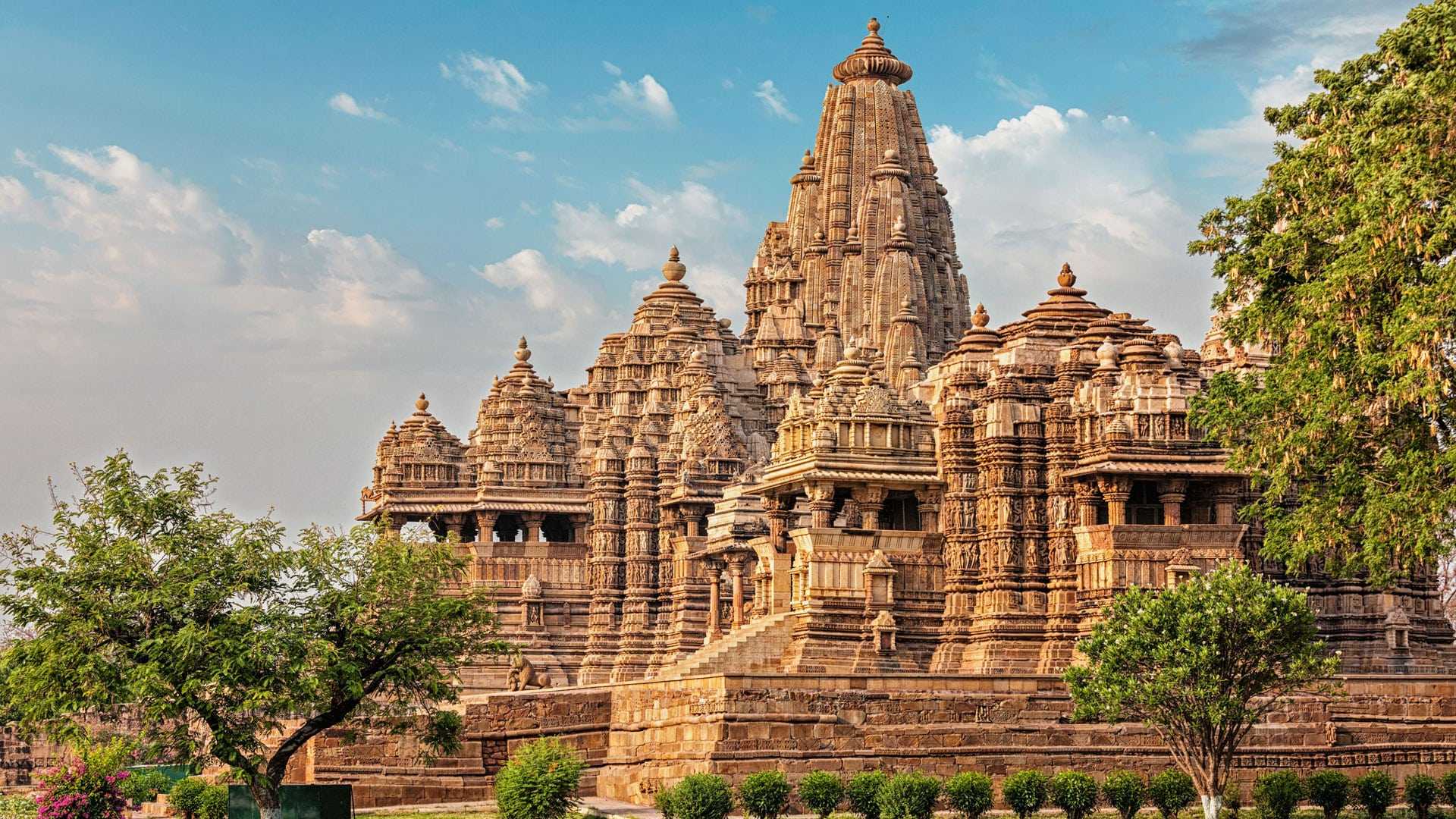 located in Madhya Pradesh; a UNESCO World Heritage Site. The location is well-known around the world for its magnificent temples decorated with sensual and alluring sculptures. The artwork on the walls show passion in the most beautiful alluring manner, while the architecture of this location seeks to depict the sensual forms of love. Visitors are mesmerised by the sculptures, which contrast the traditional Indian ideals with those built between 950 and 1050 AD. Things to do include exploring the temples and the Panna National Park.
Best Places to Visit in Mumbai: Lakshmana Temple, Kandariya Mahadev Temple, Adinath Temple, Matangeshwar Temple, Javari Temple, Raneh Falls, Panna National Park, Ken Gharial Sanctuary,
Best time to visit: Between October to February
Srinagar
Srinagar, the capital of Jammu and Kashmir during the summer, is unquestionably a tourist destination in India that each person should visit at least once in their lives. For many people, Srinagar is a dream vacation spot because of its natural beauty, sparkling lakes, vibrant gardens, snow-capped mountains, and kind people. The city of Srinagar, which is located on the Jhelum River's banks, is encircled by lovely lakes and has enchanted vistas all around. Not only that, but the snow-capped mountain peaks in the lakes' background enchant the entire landscape and enhance its beauty
Best Places to Visit in Goa: Dal Lake, Nigeen Lake, Wular Lake, Shalimar Bagh, Hari Parbat, Tulip Garden, Shankaracharya Temple, Nishat Bagh, Pari Mahal, Dachigam National Park, Hazratbal Mosque,
Best time to visit: April to October